Bec Hewitt – neé Bec Cartwright – was one of the biggest Aussie soap stars of the '00s.
She had it all. Seven years on Home and Away, a handful of Logies and a self-titled debut album with hit singles like 'All Seats Taken' and 'On The Borderline'.
Then came her fairytale romance: in 2004 she started dating tennis star Lleyton Hewitt soon after breaking up with her co-star and fiancé Beau Brady. It was a whirlwind relationship, which led to her having three beautiful kids … and stepping out of the spotlight.
READ MORE: Love Stories: Bec Hewitt 'knew nothing about tennis' when she played against Lleyton at a charity tennis match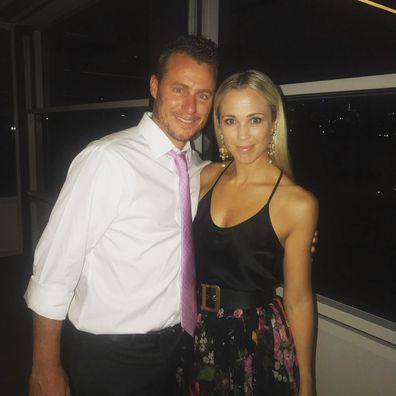 So where did Bec go, and what's she been up to in the 17 years since she left our favourite beachside soap opera?
What happened to Bec Hewitt?
Bec Hewitt was, of course, best known for playing Hayley on Home and Away from 1998 to 2005. Despite her long tenure on the show, she didn't go onto other projects after leaving Summer Bay.
READ MORE: Bec and Lleyton Hewitt's children: Who are they and what are they doing now?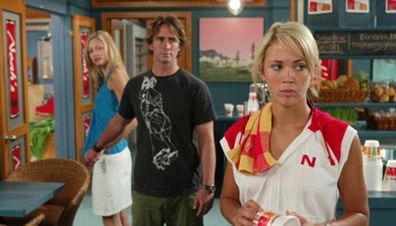 Bec left Home and Away when she fell pregnant with her first child, shortly after marrying tennis great Lleyton Hewitt. She left her acting career behind to raise her kids: Mia, Cruz and Ava, who are now 15, 13 and 11.
The family laid low for a decade and even moved to the Bahamas for seven years for Lleyton's work.
READ MORE: Who are Alec Baldwin and Hilaria Baldwin's kids?
But in 2018, Bec announced she'd be returning to our screens. She popped up as a host on the travel show Helloworld alongside Ray Martin, Denis Walter, Vince Sorrenti and Sonia Kruger. After three seasons, it was put on hold due to the COVID-19 pandemic and never returned.
Then in 2021, she re-appeared on Aussie Dancing With The Stars – after winning the show's first season way back in 2004.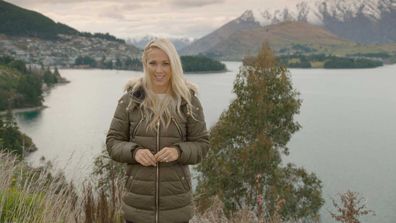 Speaking to News Corp in 2018, Bec admitted she never decided to retire from acting.
"It just naturally happened because, obviously, I wanted to be there with the kids. I don't want to miss anything… I am with the kids all the time. Every minute of the day. And I love it," she said.
READ MORE: What happened between actor Colin Firth and wife Livia Giuggioli?
Last year, it was reported the Hewitt family moved from Melbourne to the Gold Coast, where they're focusing on building a tennis career for 13-year-old Cruz, although varying reports from 2022 suggest the family may have moved back to eastern Sydney.
What does Bec Hewitt do now?
After a few TV stints in the past five years, Bec has gone back to mum mode. She doesn't have any projects on the horizon (that we know of) and isn't really active on Instagram or other social media.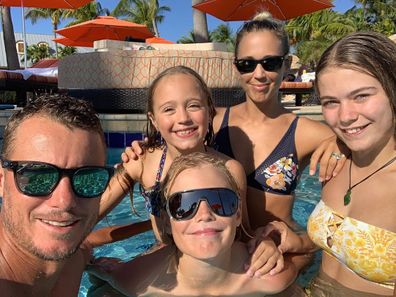 She's focusing on raising her kids and nurturing their talents – this won't be the last we hear of the Hewitt family!
Are Bec and Lleyton Hewitt still together?
Bec and Lleyton have been married for 17 years, and are still going strong. They met when she was just 16 and he 18. She was on Home and Away, and was paired to play tennis against Lleyton in a charity match.
"I couldn't play tennis, so it was quite comical," she previously told Stellar. "I didn't impress him with my game, he just thought it was really admirable that I gave it a go."
At the time, Bec was dating her co-star Beau Brady, while Lleyton was with fellow tennis player, Belgian star Kim Clijsters. As a result, they didn't see each other for about a year.
READ MORE: Kaley Cuoco's dating history: Everything we know about her past marriages and new relationships
"I sent him a text message to congratulate him on the year he won Wimbledon, and then I sent him another one to congratulate him on the US Open – I hadn't even seen it, my parents told me about it, so I thought it'd be nice to send him a text," Bec said in the same interview.
But they chatted back and forth, and when their respective relationships came to an end, he sent Bec a text asking to catch up.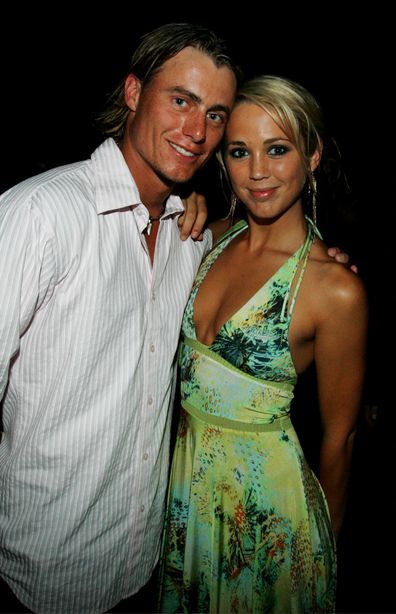 "We decided to catch up and it went from there. And from the first time we saw each other [at that time], I think we saw each other every day," Bec said.
Just six weeks after publicly dating, the pair decided to get engaged: "By the time of the Aussie Open we both knew we wanted to spend our lives together – and look at us now!"
What do Bec and Lleyton Hewitt's kids look like?
You can't have such superstar parents without also being insanely talented, right? Just ask the Hewitt kids!
Sixteen-year-old Mia is pursuing a career in fashion – in 2019, she was invited to the Dior show at Paris Fashion Week.
Cruz, now 13, is working his way up the youth tennis rankings, with whispers he could even be better than his dad.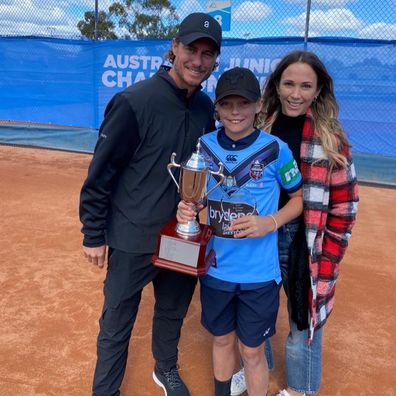 Their youngest daughter, Ava, is now 11 and is a talented gymnast and dancer. She even did a solo performance on Dancing With The Stars last year when her mum was asked back as a contestant.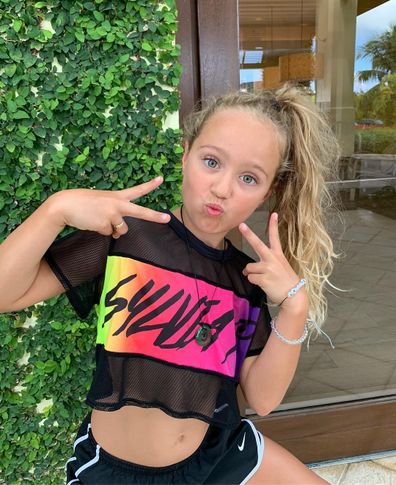 Now that Lleyton is retired and Bec is semi-retired from the spotlight, it seems both parents are just working hard to support their kids and give them the best life possible.
"I love her so much and we have a great life together, and she produced three fantastic kids," Lleyton previously told the Herald Sun.
For a daily dose of 9Honey, subscribe to our newsletter here.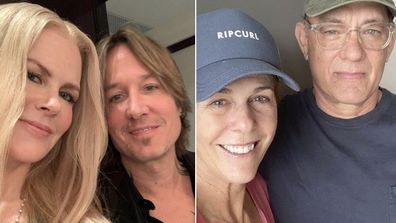 Celebrity couples who have been together for a really long time